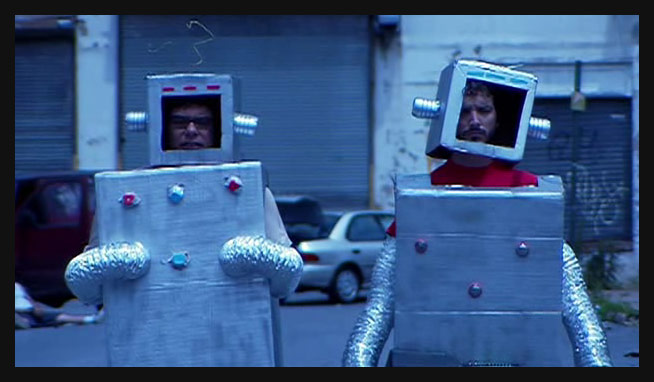 The weather today is very Seattle like. I think that is a good thing for the most part although it would be better if Saint Louie also had Seattle scenery. I have been semi sick the last week or so. It is kind of a pain in the ass. I haven't been working out and I feel like a lardo, but I'm probably really not much different than usual. There seem to be a lot of sick people around. If I am ever going to be a writer I should probably work at putting sentences where they belong and not just when I feel/think of it.
My Pops bought the P90X workout program a year or so ago and I just borrowed it. I think I'm going to give it a try. I don't especially care about getting ripped, but I need something new to keep me interested in being healthy. The program has you take a before picture, and let me tell you that that is enough motivation to work out more. I don't think I'll follow the meal plan very strictly though. It wants me to eat like 250 grams of protein a day and that is just out of control. I probably eat around 100 normally.
Who knows what happens on Friday? If you guessed it is Wicket's 3rd birthday then you are right. We technically don't know Wicket's birthday because she is from the mean streets, but she is such a lover (licker) that we thought valentine's day would be perfect. I also might become a huge star on Saturday. The Breeders (the rock & roll band with Kim Deal) are shooting a video in Saint Louie with the Roller Derby Girls and I get to be in the audience. It might be a long and painful day, but I do like the Breeders and hopefully should be fun. I listened to POD on the way into work today. I should probably get a hold of their most recent album so I don't embarrass myself in case I talk to any of them.
I got some pretty great seats to see the Filght of The Conchords at the Fox Theatre in April. It should be pretty great. I have been watching the 1st season again and enjoying it thoroughly.
I am taking a week off in March and I am trying to decide what to do. I am hoping Casey can get some time off as well. Here is my dream plan for a Southern Road Trip:
1. Drive through KY and TN.
2. Stay a night in Nashville or Chattanooga or possibly the Smokey Mountains
3. Drive through Atlanta and eat the Double Bypass Burger (1/2 pound burger, 2 Fried Eggs, 4 Slices of Cheese, 5 Strips of Bacon and instead of Buns they use 2 Grilled Cheese sandwiches).
http://www.thevortexbarandgrill.com/
4. See some beaches in Fla.
5. See a Cardinals Spring Training game in Jupiter.
6. Try on my new bikini.
Anyone is welcome to come along. The dates are still to be determined.